Valentine's Day is a time to spend with the people you love, it's a time for sharing wonderful gifts and sharing experiences. However, we can't always be near those we love, on occasion we'll be far away, whether it's work, family, or a multitude of other reasons, not all of us can be together on Valentine's Day. Let them know they're forever in your heart with the perfect gift. We want to ensure that no matter where your loved one is, they'll be able to have roses delivered to them, and not just any roses, the World's Finest Roses.
So, how do we make this happen? Throughout the Valentine's Day period, we will be offering a carefully curated selection of products (Region dependent) that will be available for Nationwide shipping. We endeavour to make it a certainty that our roses will not only arrive as beautiful as they left our stores, but arrive on time and exactly where they're meant to be. Below are some highlights from our Valentine's Day Roses for Nationwide Delivery that are guaranteed to show that special person that you not only haven't forgotten, but you've gone above and beyond.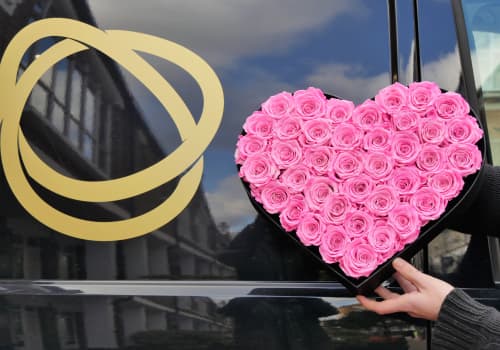 The Valentine's Day Infinite Rose Waldorf, named after the world famous Waldorf Astoria Hotel, is inspired by luxury fashion houses and the must-have accessories we can't go anywhere without. It looks beautiful and travels just as well. Say Happy Valentine's Day in style, say it with the Infinite Rose Waldorf.
Presented gracefully in black hat style boxes, a striking contrast to our vibrant Infinite Roses, the Infinite Rose Plaza is the perfect gift this Valentine's Day. Opening a beautiful box of Infinite Roses says everything that needs to be said on the day. They're chic, they're elegant, and they'll last all year.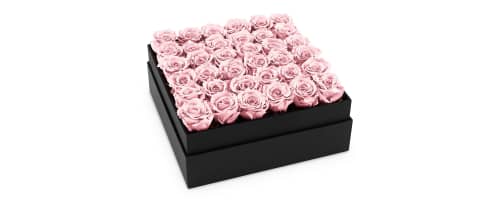 The Valentine's Day Infinite Rose Heart is our latest and greatest, it's the ultimate expression of love this Valentine's Day. If you want to pull out all the stops, then look no further. This heart of breathtaking Infinite Roses is guaranteed to leave them speechless, travelling safely in a stunning heart shaped presentation box the Valentine's Day Infinite Rose conveys your message of love for you, even if it's far across the country. Stay tuned for release date!