We're prepared for Valentine's Day (as always), but have you started thinking about it yet? If you're planning on making this Valentine's Day perfect it will take a little more than just ordering the roses, it's planning and preparation!
The best way to go about this? Well, with us... naturally. As our Infinite Roses last up to a year, without any upkeep, why not order them today? You can keep them at home and present them on the big day yourself. It's certainly easier than waiting for 'that' delivery closer to the time. We can't recommend this enough. Not only can you ensure your roses are as beautiful as always but, you can present them to your loved one in the morning, in whatever way suits you.
If you're not near one of our boutique locations, this is the best way to make sure you have an OnlyRoses Valentine's Day. So, why wait? Order your OnlyRoses Valentine's Day gift by Friday 26th January, to receive complimentary Nationwide delivery* – just use the code 'EarlyBird'.*
*Applies to overnight deliveries with a delivery date between 29th Jan and 7th Feb. Have your Infinite Roses delivered to you and keep your gift under wraps until the big day.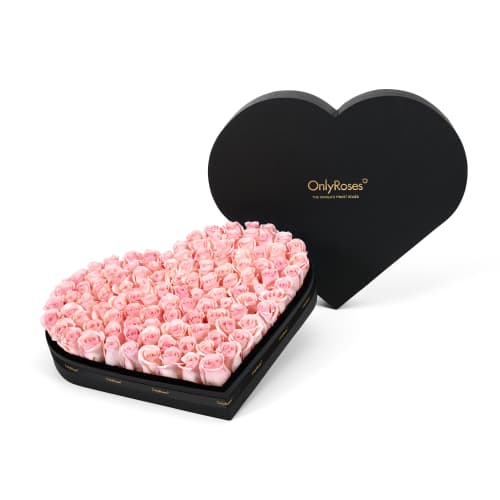 Shop Roses for Nationwide Delivery